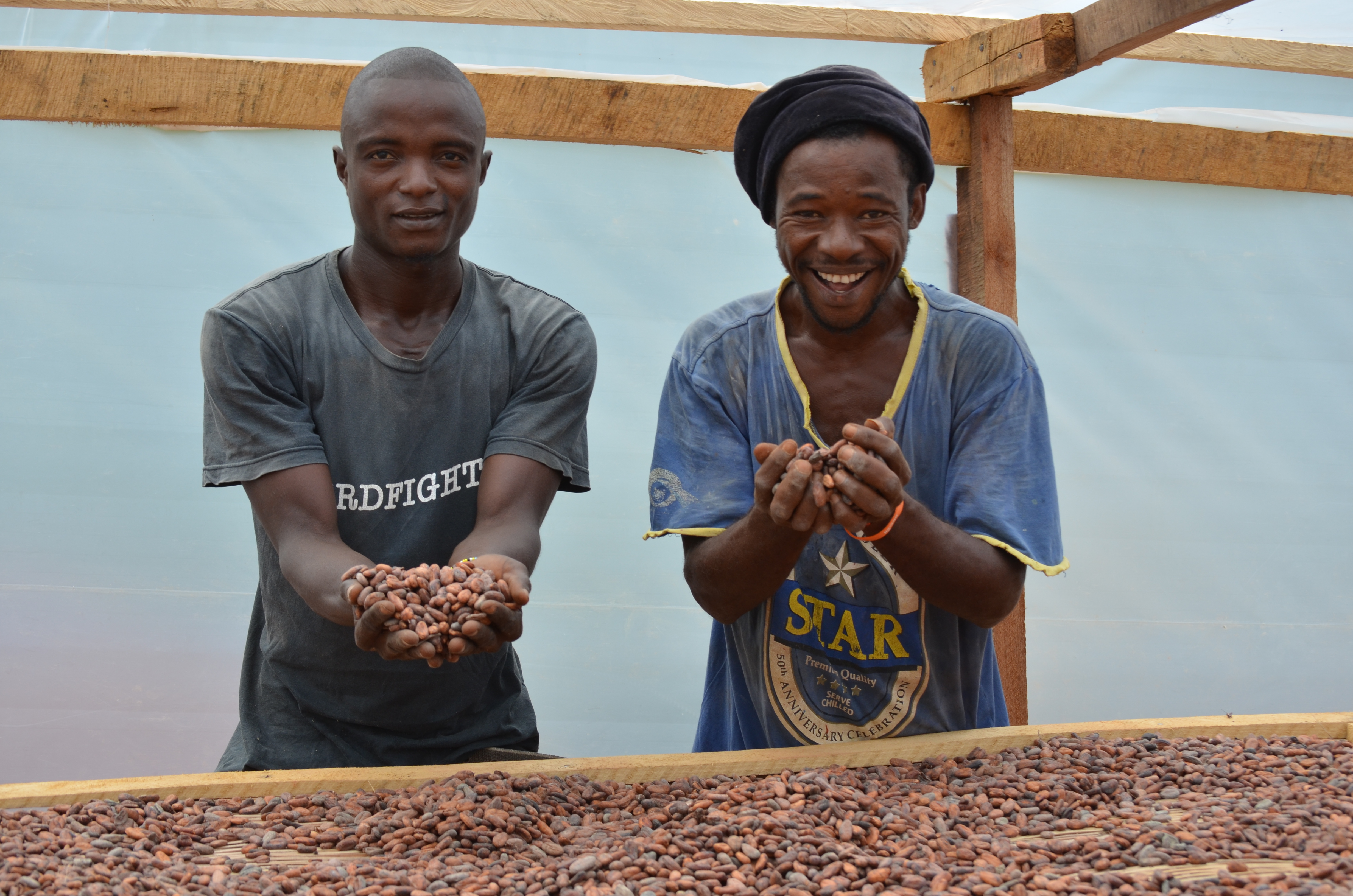 Tracing excellence: digitizing transparency
At our core lies a fundamental emphasis on traceability – the ability to trace our organic cocoa products back to their origins, including cooperatives, farmers, and fields. This dedication to transparency empowers our customers with the knowledge of where and how their cocoa is produced.
By embracing digital innovation and partnering with Smallholdr, a cutting-edge software tool, we achieve full traceability down to the field level. Our mobile app and web platform seamlessly manage certifications, facilitate deforestation-free claims, and measure the real impact of our initiatives, ensuring that the stories of farmers resonate with consumers.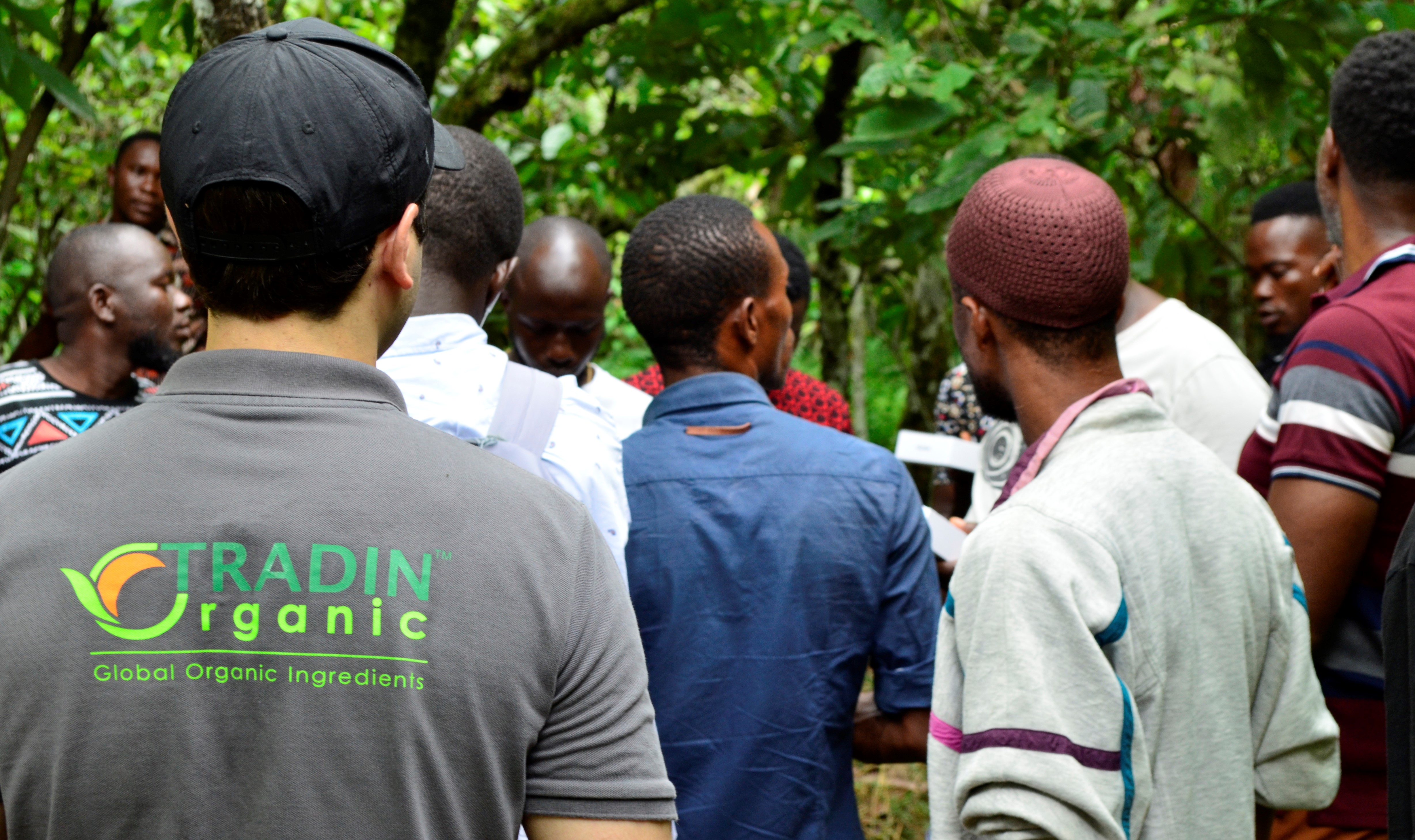 Regenerative Organic Cocoa in Sierra Leone
Since 2015, our dedicated team has been at the forefront of introducing Regenerative Organic Cocoa (ROC) practices in Sierra Leone, a testament to our commitment to sustainable farming. In 2021, our efforts bore fruit as we achieved the significant milestone of ROC certification, solidifying our position as one of the global pioneers in this realm.
Our partnership with Ecotop's agronomists fuels an extensive agroforestry program that safeguards endangered species while empowering local farmers. By implementing a smart regenerative agroforestry system, cocoa farmers boost yields, discourage deforestation, and bolster their livelihoods, all while preserving forests.
Empowering communities and farmers
We don't merely operate; we thrive in collaborating. Our proactive approach is evident in securing pre-agreed contracts with nine cooperatives for Sierra Leone's upcoming cocoa season. This strategy holds special meaning in regions like Sierra Leone, which continue to recover from various challenges, including Ebola and war. Through these collaborations, we contribute to community revitalization, offering stability and security to farmers.
Elevating quality standards
Sourcing from Sierra Leone gives us a distinct advantage – our cocoa products boast the lowest cadmium levels among all cocoa origins. This meticulous cadmium management aligns with stringent European standards, ensuring compliance and offering a premium taste experience to consumers.
Certified commitment to sustainability
Our dedication to sustainability is not just a claim – it's certified by renowned organizations like Fairtrade, Naturland, and Rainforest Alliance. These certifications underscore our adherence to rigorous environmental and social standards across our supply chain.
Partnering for a sustainable future
Sierra Leone's distinction as a chemical fertilizer-free region adds a layer of organic integrity to our cocoa. This aspect resonates deeply with our customers, some of whom are so inspired by our practices that they actively participate in our programs. These passionate partners weave our story of sustainable sourcing and ethical practices into their marketing efforts, amplifying the message of responsible consumption and organic integrity.
Join our journey
With a team of around 60 dedicated individuals in Sierra Leone, we extend a warm invitation to like-minded partners who share our vision. Whether it's contributing to existing programs, pioneering new initiatives, or collaborating on innovative ventures, we're united by the common goal of creating a more sustainable and ethical cocoa industry. Interested in joining forces? Contact us!